Unified description of the optical phonon modes in -layer MoTe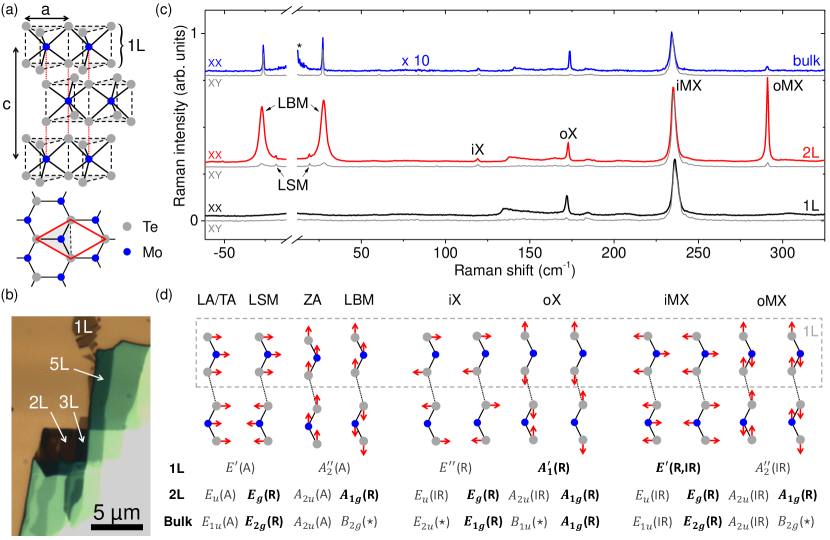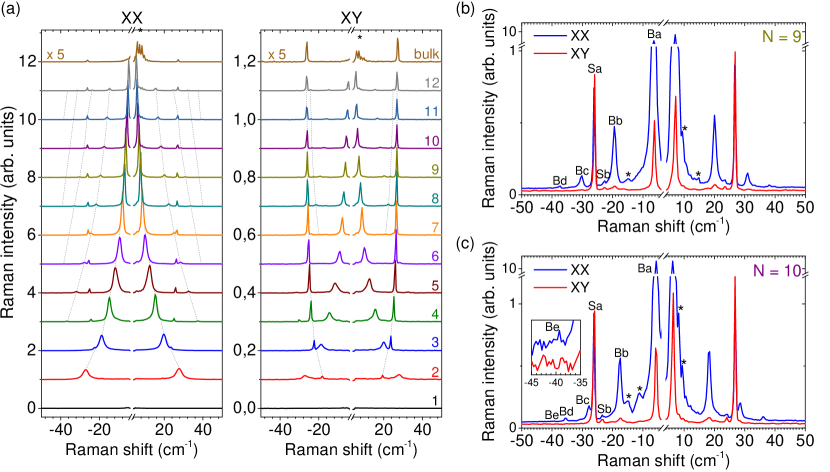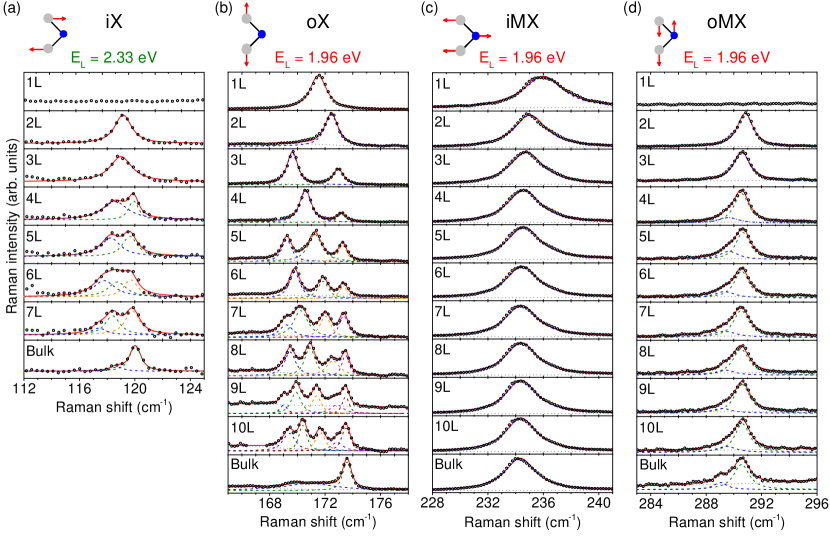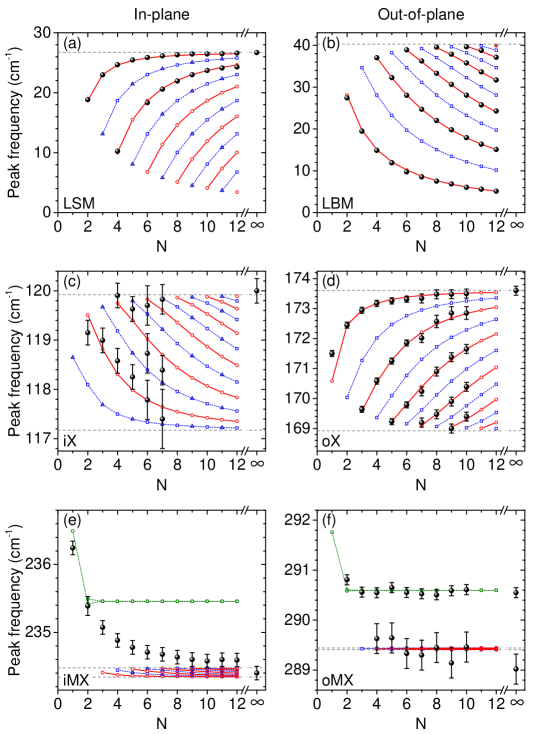 S1

Force constant model

As explained in the main text, -layer MoTe is modeled as a one-dimensional finite linear chain composed of Te atoms of mass per unit area and Mo atoms of mass per unit area (see Fig. S1) Luo et al. (2013a). Within one MoTe layer, nearest neighbor Mo and Te atoms and the pair of second nearest neighbor Te atoms are connected by springs with force constants per unit area and respectively. Interlayer interactions are described by two force constants per unit area and between nearest neighbor Te atoms belonging to adjacent layers and between second nearest neighbor Mo and Te atoms, respectively. To account for surface effects, we consider effective force constants and for the first and layer. Since substrate effects have been shown to have a negligible influence on the Raman modes of MXLee et al. (2010); Yamamoto et al. (2014); Luo et al. (2013a, b); Zhao et al. (2013), we assume that the two extreme layers are only connected to one layer, i.e., we do not include an additional spring constant that would account for coupling of one of the outer layers to a substrate.

We note the displacement, with respect to the equilibrium position, of the atom ( for Te and for Mo) in the MoTe layer (). We can then write the equations of motion using Newton's law. These equations form a system of coupled differential equations that can be written as
with the displacement vector and the dynamical matrix
To find the normal modes, one has to seek for sinusoidal solutions. For this kind of solutions, Eq. (S1) becomes
Therefore, the normal modes, with eigenfrequencies and normal displacements (), are obtained by diagonalizing the dynamical matrix .
S2

Bulk phonon frequencies
S3

Normal mode displacements

Figures S2 to S7 show the normal mode displacements associated with the LSM, iX, iMX, LBM, oX, and oMX modes in -layer MoTe.